Religious Attractions in Shiraz
Shah-e Cheragh Mausoleum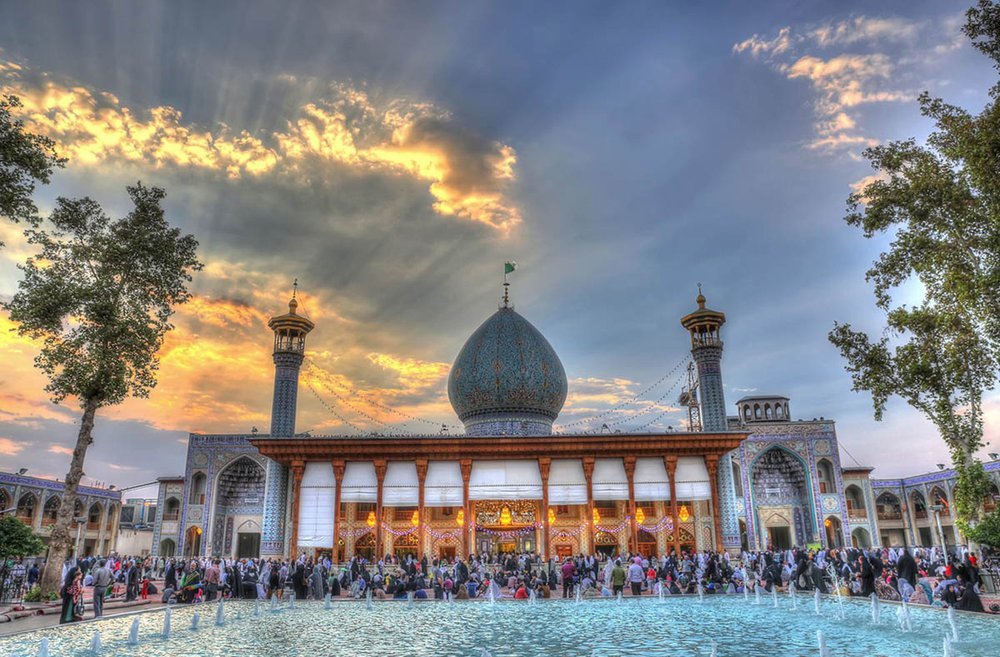 The Shah-e Cheragh ('King of Light') mausoleum is the picturesque resting place of two of the martyred brothers of Ali Reza, the 8th Shia Imam. Although killed in the 9th century, the present-day burial site has been considerably developed since the Qajar era. The central courtyard has a fountain at its centre, and the shrine features characteristically Iranian, intricate blue tile work and a dazzling mirrored interior, making it one of the prettiest mosques in Shiraz.


Nasir ol-Mulk Mosque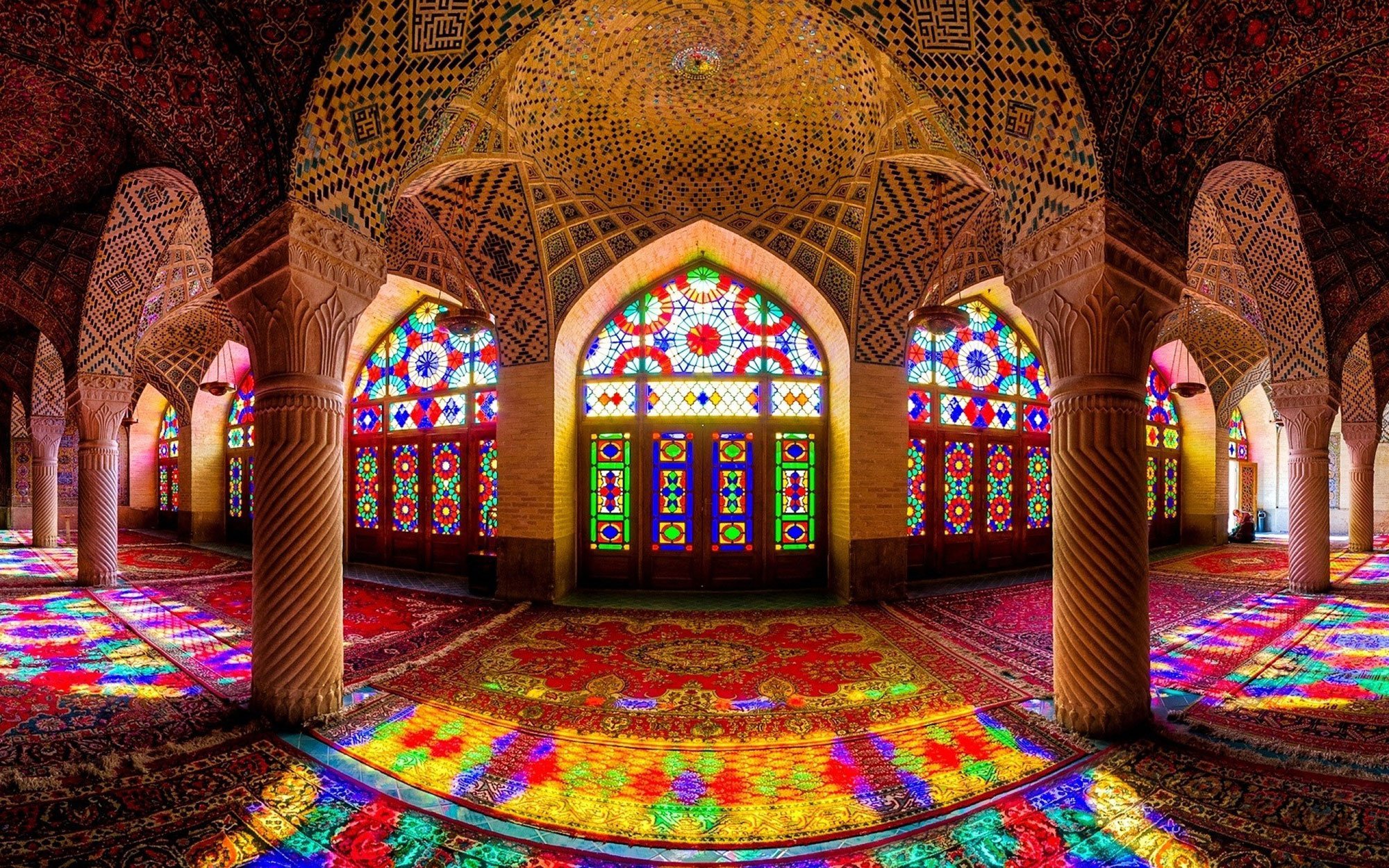 Not far from Shah-e Cheragh, the Nasir ol-Mulk Mosque, also known as the Pink Mosque, is one of Shiraz's most famous buildings. The Qajar-era mosque, completed in 1888, is celebrated for its delightfully colourful interiors: the stained-glass windows, intricately painted tiles and arches, and innumerable Persian carpets create a mesmerising, kaleidoscopic aesthetic which can't fail to astound. Combined with rows of delicately carved pillars, each angle of Nasir ol-Mulk Mosque is more photogenic than the last.